NEXT DAY DELIVERY
Order by 3.30pm Monday - Friday for next day delivery on STOCK ITEMS
Generally all items are usually shipped "Same Day" unless otherwise stated. If you need a guaranteed delivery, we have a wide range of delivery options to meet your requirements.
England, Wales, Scotland (excluding Highlands & Islands - Extended Area Post-codes) and UK islands

Delivery times are subject to stock availability. You may check availability of products before you place your order

Standard Delivery - UK Mainland delivery is usually Next Day (Monday - Friday): £7.30 (Internet orders)
Next day before 12.00 noon (Monday - Friday): £17.00
Next day before 10.30am (Monday - Friday): £24.00

Saturday AM: £30.00

Scottish Highlands & Islands plus (Extended Area Post-codes)
One to three day UPS: £12.00
Republic of Ireland and Europe
One to three day TNT: £22.00
We class the following as Extended Area Post-codes where Highlands & Islands charges apply. AB 33-39, AB 41-45, AB 51-56, BT, CA 18-27, FK 19-21, G 63, G 83-84, HS 1-9, IM, IV 1-28, IV 30-32, IV 36, IV 40-49, IV 51-56, IV 63, JE, KA 27-28, KW 1-17, LA 15-23, PA 20-38, PA 41-49, PA 60-78, PH 3-11, PH 15-26, PH 30-44, PH 49-50, TR 21-25, ZE
Unfortunately, we cannot offer timed delivery to Scottish Highlands, remote or offshore - extended area post-codes.
Special Requirements: If you have specific delivery requirements please contact us on +44 (0)1772 699 999 or by e-mail at sales@mandmcontrols.com and we will try to accommodate you. Delivery times are subject to stock availability. You may check availability of products before you place your order. See the M&M Controls "Contact Us" page for details. Our large stocks mean that we normally maintain a same day despatch service for all orders placed before 3pm Monday-Friday.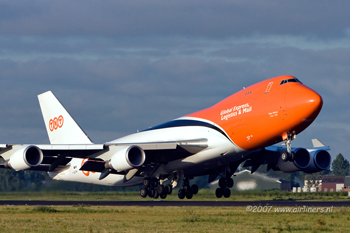 Buy - Online Export Orders - Standard online charge is: £22.00 GBP for Europe, £30.00 GBP for USA and £39.00 GBP for rest of the world (Nigeria £50.00) - We ship with TNT or UPS

Deliveries take between 2 and 5 days, depending upon the distances involved. Telephone numbers MUST be given for the recipient. You are responsible for any customs clearance and tax issues. NB: We cannot be held responsible should customs clearance refuse entry of your delivery. You may be liable to pay local state taxes and duties upon arrival in your country. Any additional charges are the buyers responsibility as we have no control over these charges and cannot predict what they may be. You should contact your local Customs Department if you require further information.
To track your order, please contact us by telephone and a member of our customer service team will be happy to assist you. We are unable to accept courier instructions for overseas shipment, such as leave in porch, so please ensure the recipient will be at work or home to accept delivery.

Our freight charges are as stated above and do also include all the packaging materials, tape, labelling and our time taking the parcels to the post office/courier/parking etc. Your parcels are packed and despatched with care.
We reserve the right to use an alternative carrier or delivery service without notice or refund.
Security
To improve security, we request that you (or a representative from your company/member of your household) sign for the goods being delivered. If for any reason you are not in, TNT / Royal Mail will leave a calling card explaining your options.
Need Help?
Should you require further information regarding our delivery options, please contact us during our normal UK office working hours of 8.30am to 5.00pm, Monday to Friday. Alternatively, email us with any query or concern with regards to deliveries and we will respond within two working hours and suggest you leave your telephone number for further expediency of any request.