Danfoss RT Differential Pressure Switches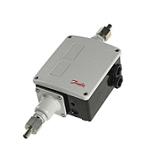 Danfoss RT differential switches are used in general industrial and marine sectors.
The RT differential pressure switches series consist of a variety of switches for applications in which safety or economical consequences are critical factors.
RT switches have been in service for more than 60 years.
Read More