Pumps Intended For Use In ATEX Classified Areas Types PAH, PAHT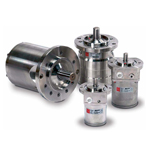 The Danfoss PAH / PAHT pump product programme, covering tap water and technical water operation, is also available ATEX "certified".
The pumps can be used in Category 2 (Zone1, 21) and Category 3 (Zone2, 22) classified areas. The pump temperature class is T6 < 85°C. Operational and physical data can be found in the respective pump data sheets.
Validity:
Approvals are only related to water as fluid. Other fluids, if any, must be non-flammable and comply with standard EN 13463-5 § 7.5.5. The pumps are designed to pump liquids and not gases! It is the user's responsibility to ensure that the pump is filled with fluid.
Fluids:
If the pump is to operate on other fluids than water, please contact Danfoss. Other operation and maintenance conditions might apply.
Minimum suction pressure:
The user must always ensure that the pump is filled with the fluid to be pumped. The pumps must always be operated with a "positive head" on suction port. The minimum and maximum allowable inlet pressure for the suction port can be found in the pump data sheet.
Maximum discharge pressure:
It is the user's responsibility to ensure that the pump discharge pressure does not exceed the max continuous discharge pressure + 10% stated in the pump data sheet.
Temperature:
The pump is not to be used in systems where the fluid temperature exceeds 50°C /122°F.
Filtration:
Fluids to be used in the pump must as a minimum always be filtered according to the specification found in the pump data sheet.
External impacts due to: Gases:
The pumps are made of materials resistant to most common gases. The user of the pump must ensure that materials used are resistant to the gases applied.
Dust:
The pumps may be used in "Dust Certified Areas "– but the pump housing must be cleaned regularly and always when the dust layer is exceeding 5 mm (0.2 inch). It is the user's responsibility that the dust generated in the area of operation is compatible with the materials applied for the pump.
For the complete range of Danfoss ATEX Approved Water Pumps go to our dedicated website: High Pressure Water Equipment - ATEX Pumps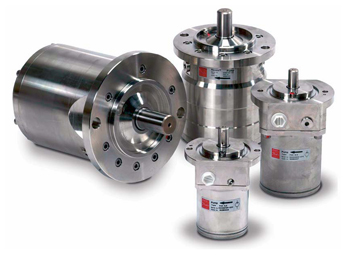 Standard Pumps for Tap Water CW Rotation

Type

Flow at 1500 rpm

Maximum Shaft Speed

Maximum Pressure

Ports/ Connection

House Material

Weight kg

Ordering code

PAH 2
2.0 l/min
3000
140 bar
G½ , G¼
AISI 304
4,4
180B6124
PAH 4
5.0 l/min
3000
140 bar
G½ , G¼
AISI 304
4,4
180B6122
PAH 6.3
8.4 l/min
3000
140 bar
G½ , G¼
AISI 304
4,4
180B6123
PAH 10
13.1 l/min
3000
160 bar
G³⁄₈ , G¾
AISI 304
7,7
180B6108
PAH 12.5
16.7 l/min
3000
160 bar
G³⁄₈ , G¾
AISI 304
7,7
180B6107
PAH 20
27.0 l/min
2400
80 bar
G1¼ , G¾
AISI 304
16
180B6179
PAH 25
34.5 l/min
2400
160 bar
G1¼ , G¾
AISI 304
16
180B6136
PAH 32
45.3 l/min
2400
160 bar
G1¼ , G¾
AISI 304
16
180B6137
PAH 50
67.1 l/min
2200
100 bar
G1½ , G1¼
AISI 304
31
180B6147
PAH 63
86.5 l/min
2200
160 bar
G1½ , G1¼
AISI 304
31
180B6140
PAH 70
96.1 l/min
2000
160 bar
G1½ , G1¼
AISI 304
31
180B6142
PAH 80
111.0 l/min
1800
160 bar
G1½ , G1¼
AISI 304
31
180B6141
PAH 100
138.0 l/min
1500
80 bar
G1½ , G1¼
AISI 304
31
180B6176
Pumps for Technical Water (Demineralised, Distilled, RO, Softened­-water)

Type

Flow at 1500 rpm

Maximum Shaft Speed

Maximum Pressure

Ports/ Connection

House Material

Weight kg

Ordering code

PAH 2
1.9 l/min
3000
100 bar
G½ , G¼
AISI 304
4,4
180B6131
PAH 3.2
3,0 l/min
3000
100 bar
G½ , G¼
AISI 304
4,4
180B6177
PAH 4
4.7 l/min
3000
100 bar
G½ , G¼
AISI 304
4,4
180B6130
PAH 6.3
8.0 l/min
3000
100 bar
G½ , G¼
AISI 304
4,4
180B6129
PAH 10
12.8 l/min
3000
140 bar
G³⁄₈ , G¾
AISI 304
7,7
180B6132
PAH 12.5
16.7 l/min
3000
140 bar
G³⁄₈ , G¾
AISI 304
7,7
180B6133
PAH 25
33.5 l/min
2400
140 bar
G1¼ , G¾
AISI 304
16
180B6138
PAH 32
43.8 l/min
2400
140 bar
G1¼ , G¾
AISI 304
16
180B6139
PAH 50
60,1 l/min
1800
140 bar
G1½ , G1¼
AISI 304
31
180B6146
PAH 63
85.0l/min
1800
140 bar
G1½ , G1¼
AISI 304
31
180B6143
PAH 70
95.3 l/min
1800
140 bar
G1½ , G1¼
AISI 304
31
180B6144
PAH 80
110.0 l/min
1800
140 bar
G1½ , G1¼
AISI 304
31
180B6145
Pumps for Technical Water (Demineralised, Distilled, RO, Softened­-water) for Boosted Applications

Type

Flow at 1500 rpm

Maximum shaft speed

Maximum Pressure

Ports/ Connection

House Material

Weight kg

Ordering code

PAHT 20
27.7 l/min
1800
80 bar
G1¼ , G¾
AISI 316
19
180B6119
PAHT 25
33.4 l/min
1800
160 bar
G1¼ , G¾
AISI 316
19
180B6120
PAHT 32
45.0 l/min
1800
160 bar
G1¼ , G¾
AISI 316
19
180B6121
PAHT 50
60,1 l/min
1800
160 bar
G1½ , G1
AISI 316
34
180B6185
PAHT 63
85.0l/min
1800
160 bar
G1½ , G1
AISI 316
34
180B6186
PAHT 70
95.3 l/min
1800
160 bar
G1½ , G1
AISI 316
34
180B6187
PAHT 80
110.0 l/min
1800
160 bar
G1½ , G1
AISI 316
34
180B6188
PAHT 90
124.0 l/min
1800
160 bar
G1½ , G1
AISI 316
34
180B6189
Technical Data Sheet
Pumps intended for use in ATEX classified areas - Download pdf (232kb)
Read More